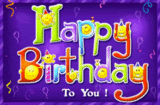 AUDREY
Daddy's Sweetpea ~ Momma's Pumpkin
We love you so much!


Today is Audrey's 12th birthday! I can't believe our baby is 12 years old today! Where has the time gone? It really feels like only a few years has past.
The memory of seeing her precious face for the first time, is still vivid in my mind. Many firsts, for our baby, have come and gone .
Today she has another one.... the first time she turns 12.

love,
Daddy & Momma