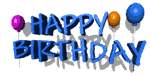 Prince Charming with Cinderella!
Happy birthday to my brother-in-law Mark! We are now the same age until May 12th! Love this picture of you and Avery this past Halloween as Prince Charming and Cinderella!
Have a safe trip tomorrow getting Cassidy to world's competition, so prayers for a safe trip.
Hope you have a great birthday!